This offer is ending soon so act now!
6 Must-Have Books for the Christian On Your List
What's the perfect gift for the Christian reader on your list this year? We have just the thing.
This week, we're giving you 40% off some of our bestselling Faith-based books—just use code FAITH40 at checkout. Sale ends Sunday 12/15, don't wait!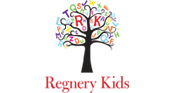 © 2019 Regnery Publishing. All Rights Reserved - A Division of Salem Media Group
300 New Jersey Ave NW, Ste 500  |  Washington, D.C. 20001